Main content starts here, tab to start navigating
About
Radio Africa & Kitchen was created by Chef Eskender Aseged. Originally from Ethiopia, Eskender arrived in San Francisco in the late '80s where he spent the next 20 years working in the Bay Area with such luminaire chefs as Jeremiah Tower, Joyce Goldstein, Nancy Oaks, Daniel Peterson, and Daniel Humm. During this time, inspired by these great chefs, he began experimenting with different food preparations of his own.
In the Fall of 2004, Eskender started his first "pop up" restaurant right in his own home — serving meals to small groups of friends. Eventually, these pop-ups expanded to a variety of Bay Area cafés over the course of the next seven years.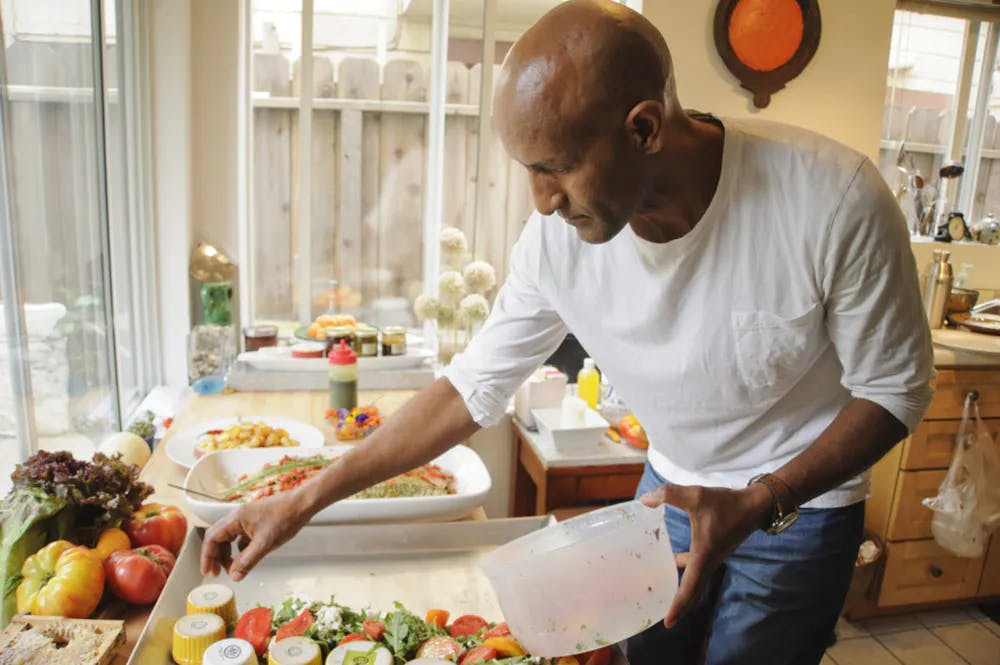 Why "Radio Africa"?
The name comes from Eskender's experience growing up in Ethiopia with very few outlets for popular music and sports. Only one household per neighborhood might have a radio and kids would gather and listen to soccer matches and music, sharing laughter, conversation, and snacks.
When you dine with us, you will enjoy a seasonal, nutritionally well-balanced meal that always includes organic vegetables, greens, grains, nuts, wild fish, shellfish and fruit, accompanied by fine herbs and spices.
In 2012, Radio Africa opened its first restaurant in San Francisco's Bayview District. We look forward to serving you in our new home.